Wednesday Night Kidz Zone
The Outreach Team has decided to continue with this new approach to VBS this year. Although there is a time and place for traditional VBS, we are hoping to reach out to the community kids in our church neighborhood. We are looking to have three themed nights in July where kids of our church (grandkids, friends of kids of our church are welcome as well, anyone) can connect with the neighborhood kids. We would like to "know" that there will be at least 8 kids there (more is wonderful) so the neighborhood kids will take notice. Each night will have a different theme, so if kids can't make it to one night, they won't feel like they are missing out.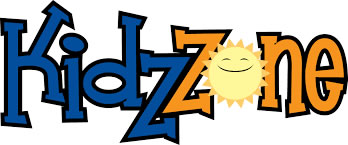 We will run the program from 6:30-8 and we will have a minimum of 4 adults from our church there each night to run the program. For example, we are planning one night to be a Water Fun Night and we will have a local well-driller come with some of their equipment and talk about drilling wells. We would then connect this to a Bible Story and then a snack. On a different night with a different theme it could be making a craft or playing games.
The three dates that we picked this year are in July and run consecutively-July 14, July 21, and July 28. We would like to have some extra hands-maybe to just help with snacks, games, talking with kids and connecting, etc…If you would just like to help us out even once, that would be great. We would really covet prayers as we want to connect with kids from our congregation and our neighborhood!
The themes for the nights are:
Wednesday July 14-Water Night fun
Wednesday July 21-Campfire Stories
Wednesday July 28-Olympics